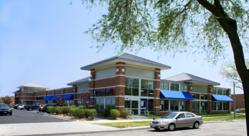 (PRWEB) May 14, 2012
Sims Recycling Solutions, the global leader in electronics reuse and recycling, is excited to announce that they will provide electronic waste collection and recycling services for Goodwill Industries of Southeastern Wisconsin and Metropolitan Chicagos 49 stores. Sims Recycling Solutions will collect and process televisions and other assorted peripherals. This program is currently in place and active.
Goodwills extensive network of stores provides numerous convenient locations for consumers to drop off their electronic waste for responsible recycling, stated Steve Skurnac, president, Sims Recycling Solutions, Americas. We are happy to be working with Goodwill to ensure the safe and environmentally sound disposal of all the electronic waste that gets collected from their Illinois and Wisconsin drop-off points.
Goodwill is one of the greenest organizations on the planet, and we are recognized for proper recycling methods, said Ronald Tatum, Secondary Markets/New Store Production manager. Our partnership with Sims further assures us that items will be recycled properly and kept out of landfills. We take our collaborative relationships seriously as our partners are an extension of Goodwill and our brand. We owe it to our donors and our mission to align ourselves with reputable corporations such as Sims.
For more information on Sims Recycling Solutions and electronics reuse and recycling, visit us.simsrecycling.com, Facebook or Twitter.
Sims Recycling Solutions

Sims Recycling Solutions (us.simsrecycling.com) is the global leader in electronics reuse and recycling, offering customers in every business sector comprehensive recycling services out of our 50 owned and operated sites across the globe.
Sims Recycling Solutions owned by Sims Metal Management, the worlds largest publicly listed metal and electronics recycler has the global reach, expertise and infrastructure necessary to guarantee our customers that their data is secure, their electronic equipment is processed in an environmentally responsible manner, their reputation is protected and their compliance risks are eliminated.
In North America, Sims Recycling Solutions operates 14 sites in Arizona, California, Florida, Illinois, Nevada, New Jersey, Ontario, South Carolina, Tennessee and Texas.
Goodwill Industries

Goodwill Industries of Southeastern Wisconsin and Metropolitan Chicago is the largest Goodwill organization among 165 agencies in North America. The agency employs more people with disabilities (27 percent of their workforce) than any other private-sector business in the area. In 2011, Goodwill provided services to 48,593 men and women with disabilities and disadvantages. Visit http://www.AmazingGoodwill.com for more information.