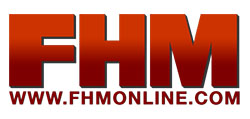 Los Angeles, CA (PRWEB) June 22, 2009
FHMonline is pleased to announce Megan Fox as the winner of FHM's 100 Sexiest Women In The World 2009 poll. The Transformers actress becomes only the second woman in the 15 year history of the poll to retain her spot at the top (after Jennifer Lopez in 2001/2002).
Actresses took all the top five positions. Jessica Alba placed second (up one place), Scarlett Johansson third (up two places) and Jessica Biel fourth (down two places). Californication's Madeline Zima was this year's highest new entry at number five in the list.
Excluding 24′s Elisha Cuthbert (7th), the remaining places in the coveted top ten are all new. Katy Perry (10th) is a new entry and model Adriana Lima (6th), reality star Heidi Montag (8th) and actress Anne Hathaway (9th) are big climbers.
Britney Spears is the comeback queen of the year. A previous winner, Spears scraped into the 2008 list in 100th place but a tremendous online campaign by her legions of fans have seen her climb back up to 12th position.
Other notable new entries include Australian singing sisters The Veronicas (13th), actress Diora Baird (20th), Pushing Daisies' Anna Friel (24th) and Slumdog Millionaire's Freida Pinto (25th).
It's generally a good year for forty-somethings with Salma Hayek (29th), Monica Bellucci (43rd), Jennifer Aniston (50th), Halle Berry (61st), Pamela Anderson (62nd), Carla Bruni (70th) and Rachael Ray (100th) all making the list.
Also figuring prominently are the Victoria's Secret Angels. Current Angels Adriana Lima (6th), Marisa Miller (11th), Alessandra Ambrosio (64th), Heidi Klum (82nd) and Miranda Kerr (96th) all figure, with three additional ex-Angels; Gisele B