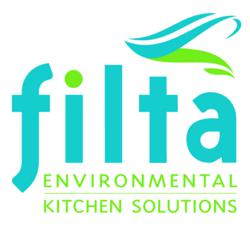 Fargo, ND (PRWEB) September 09, 2011
The Filta Environmental Kitchen Solutions Franchise announces the opening of a new franchise location in Fargo, ND. Richard Weise, a long time resident of Fargo is the proud owner operator for the new franchise. Having lived in Fargo for over 26 years, Mr. Weise has a background in the hospitality business, having managed several Fargo area restaurants. As a long time industry insider, Richard saw the opportunity to set himself apart by opening up a Filta Franchise, which is an eco-friendly mobile based cooking oil filtration service provided to establishments that have a deep fryer. We can take one of the worst jobs in the kitchen out of our clients hands, provide them better quality oil for a longer time and clean fryers, all while saving our clients some money, time, and hassle. Mr. Weiss will be offering Filta services to commercial kitchens throughout the Fargo community. Only in business for a few months, North Dakota State University and the Fargo Dome have already signed on as clients.
Using its advanced micro-filtration technology and vacuum based cleaning system, Filta's mobile based franchise is capable of prolonging the useful life of cooking oil, eliminating the risk to employees associated with fryer upkeep, and providing a superior level of food quality. As a result, businesses potentially purchase less cooking oil, save on insurance claims and employees come to work with the peace of mind that they are being provided a safe environment.
One of the truly unique services being introduced to the Fargo market is Filtas FiltaBio service, which is essentially waste oil collection and recycling without the traditional collection bin. Once the cooking oil has come to the end of its life, Filta will collect the used oil, known as yellow grease, and immediately remove it safely directly from the fryer; in most cases with no waste oil drums or containers that typically attract rats and other unwanted issues. From there, the majority of the used cooking oil is sent to be recycled into biodiesel, the safe and environmentally friendly alternative to petrochemical based diesel.
Fargo Market Service Inquires Contact Richard Weise: 701-660-0422 or email fargo@filta.net
About Filta Environmental Kitchen Solutions

Established in the United Kingdom in 1996 and brought to the USA in 2002, Filta is the worlds leader in commercial fryer and cooking oil management services and offers its services through a worldwide franchise network. Filta is dedicated to saving its clients money, creating a safer working environment, and providing customers with the tools to increase the quality of their product, all while preserving the environment. Filta services over 5,000 customers every week and has recycled over 1/3 of a billion pounds of oil and counting! http://www.filta.com.
###
Find More Franchise System Press Releases